Pheasant Run Airport
---
Background
Chuck and Gretchen Reed, both private pilots and lifetime Lake County residents, had searched casually in the county area for a home and piece of land on which they could develop their own airport. Both flew out of Casement Airport in Painesville from when they were married in 1966; in 1977 they found the home on Trask Road, Leroy Township, with enough adjacent acreage to clear trees and excavate two runways. Between 1977 and 2008, they built four hangars, which they filled with vintage airplanes and much aviation memorabilia. Numerous outbuildings, such as equipment storage areas and workshops, were also constructed.
During the first 11 years of their marriage, they had invested in rental real estate, which gave them extra income to develop the airport. Chuck was also involved in private government contract work of a highly classified nature; because it included hazardous duty pay (drug interdiction in third world countries), they were further able to invest in their goals.
They purchased the house and the 28 acres with it in 1977 from Christopher and Ruth Nau. At the same time, they were able to secure the 40 acres to the south from Helen Laird of Ashtabula. The Reeds used their bulldozer, road grader, brush hog and chain saws to clear the land for the E/W runway in 1978. Hangar #1, now the one on the right as seen from the road, was completed in 1978. Finished rooms and a deck were added to the north side by 1984. Because Gretchen taught an aviation ground school at Riverside High School from 1969 until her retirement in 1995, the airport quickly became a gathering place for her students to experience flight, some of them for the first time.
Clearing for the N/S runway was done in 1985 and ´86, and Hangar #2 was built behind the pond. A third hangar was built on the south end of the property in 1990. A "control tower" was added to Hangar #1 in 2000, and a fourth hangar was built attached to the tower in 2001. It houses several other collectibles, such as a Model T Ford and several antique motorcycles. A number of older engines are also on display. The two front hangars serve as social areas for airport visitors.
After Chuck´s death in December of 2008, Gretchen continued the development of the airport/museum complex. One of the first students who had been in her aviation class, Christopher Joles, became airport manager in 2009 and now oversees property care, airport development, aircraft construction and maintenance, and security. A "light sport pilot," Chris flies occasionally. He and Gretchen decided in 2014 to have another very large hangar built to serve as a permanent home for many of the aircraft that are now "museum pieces" and as such, will not be flown again. That hangar was completed in 2015 and is also the home of much the museum´s aviation memorabilia.
In 2010 Gretchen established a life estate with Lake Erie College in Painesville to assure that the land and buildings would be preserved as a museum after her death. The college held a few tours and events from 2010 through 2015, but interest tapered off due to limits at the college.
However, Chris and Gretchen began having Sunday open houses from 1 pm to 4pm almost every week that weather was good from Memorial Day through the beginning of September. COVID in 2020 brought those tours to an end, and shortly after they realized that maintaining the full airplane collection was becoming burdensome and too time consuming. Beginning in 2022, most of the airplanes went up for sale and were purchased. A few that remain are still for sale, and a very few will remain.
Most of the memorabilia, art work and documentation of the airport will remain for the foreseeable future – enough that visitors should get a picture of what it was like at its peak. Beyond that point, its future will depend on the college or whoever takes the property over from its ownership.
Compiled by Gretchen Reed
---
Airport Development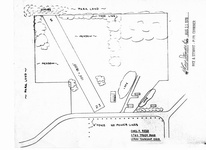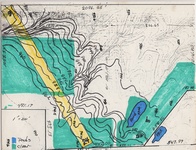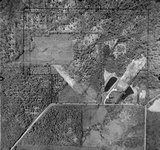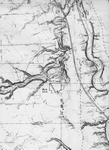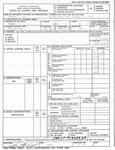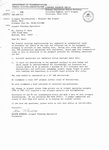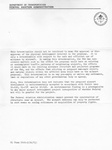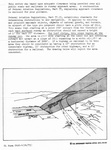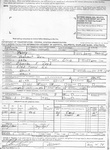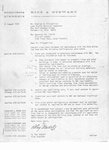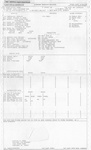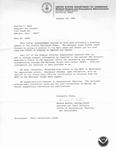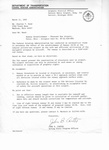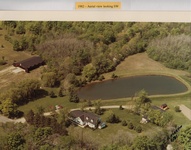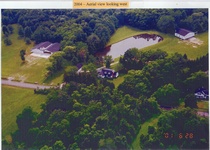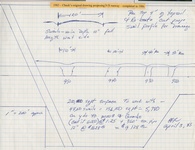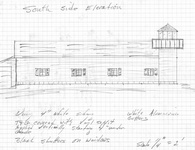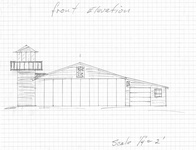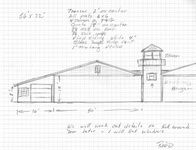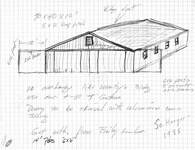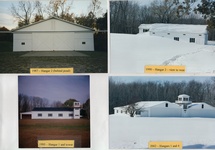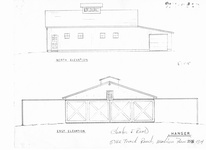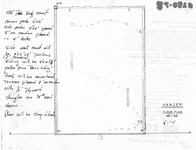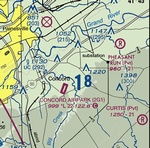 ---
Past Events
History to be served at Planes, Trains & Automobiles event in Leroy Township - August 6, 2019
Donation continues to take flight at Lake Erie College - January 31, 2012
Outdoors: Sunset looming on pheasant season - March 15, 2011
Lake Erie College given airport, vintage planes - January 27, 2011
Girls tour air strip in Madison Township and learn about aviation - October 15, 2007

Stories that Fly - An Unusual Gift - September 10,2012
June 2017 - Lake Erie College Science, Math Summer Camp
---
Lake Erie College Acquisition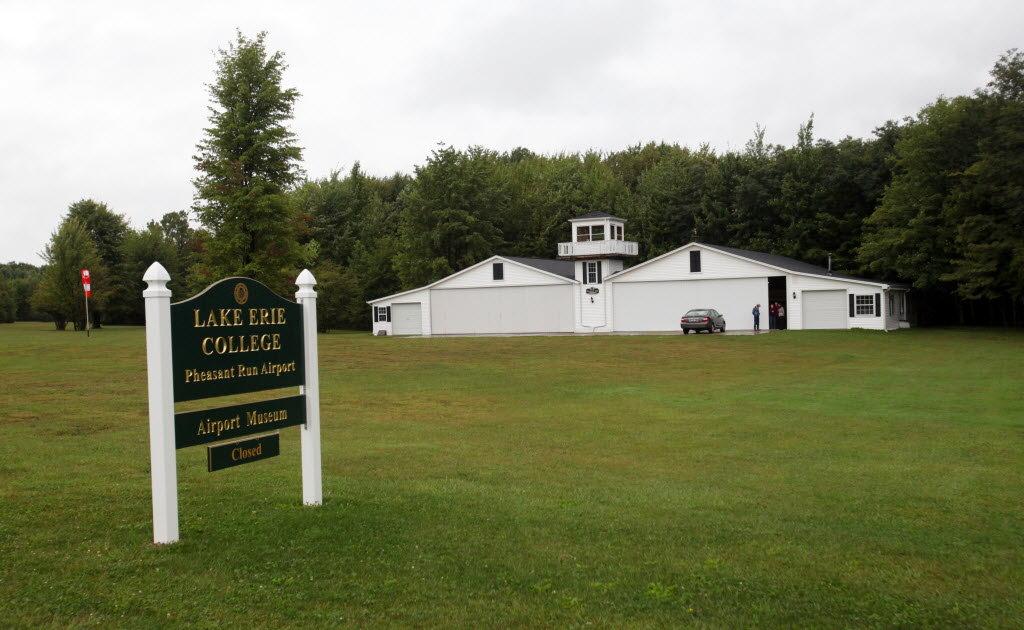 In January 2011, Lake Erie College received a multi-million dollar gift of Pheasant Run Airport from Gretchen Reed. This gift includes the large collection of vintage aircraft.